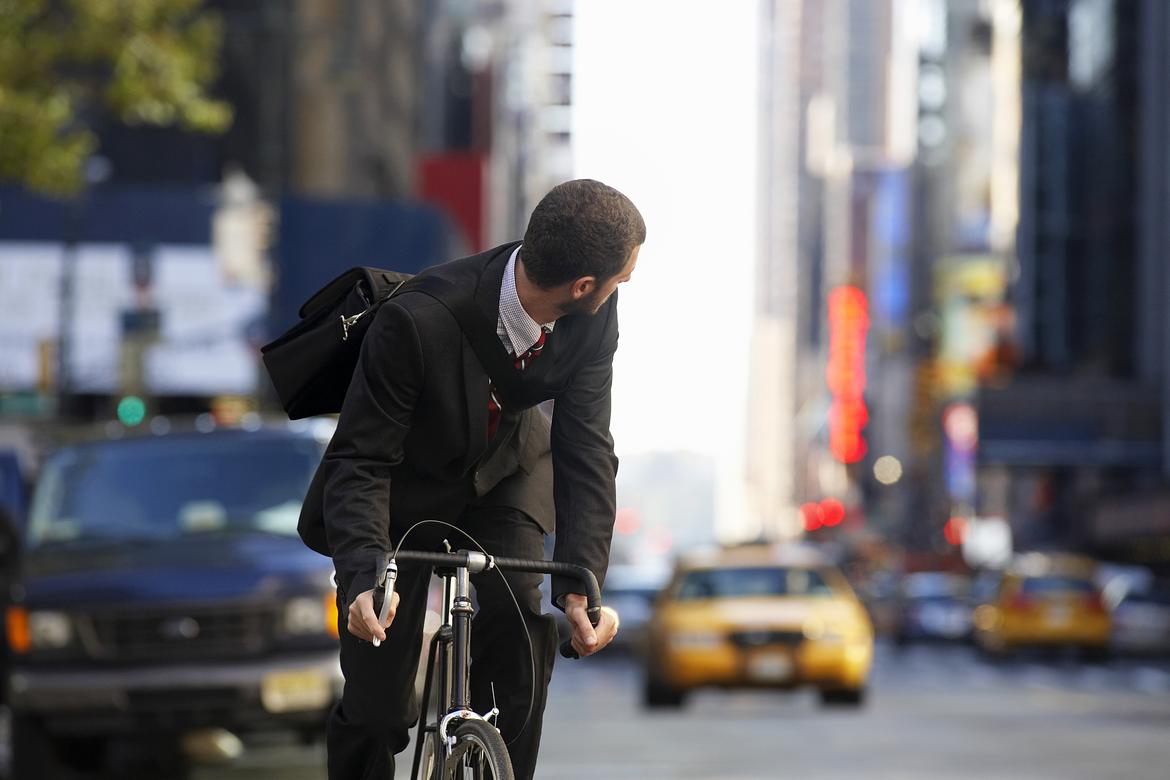 Summer is in full swing, which means it's time for many motorists to trade four wheels for two. But as more motorcycle and bicycle riders take to the streets, collision fatalities tend to increase. According to the Insurance Institute for Highway Safety, 60 percent of motorcycle crash fatalities and 51 percent of bicycle crash fatalities in 2015 occurred from May through September, and most of those fatalities resulted from collisions with cars.
In response to the dangers of cyclists and car drivers sharing the road, agencies like the National Highway Traffic Safety Administration have published guidelines that drivers, motorcyclists, bicyclists and even pedestrians can follow to ensure that everyone gets to work — or the beach — safely this summer.
For Vehicle Drivers
Use your eyes. Though obstacle-detection technology, such as automatic emergency braking, is available in many vehicles, its effectiveness in preventing cyclist and pedestrian deaths is unknown according to IIHS. Rather than relying on technology, drivers should remain alert and expect to see bikes, motorcycles and pedestrians in increased numbers over the next few months. Take extra care when checking your blind spot since the smaller size of motorcycles and bicycles makes spotting them, as well as judging their speed, more difficult.
Keep a safe distance. Getting stuck behind a cyclist may slow you down, but tailgating and passing recklessly is not the answer. Safe passing laws differ by state, but a good rule of thumb is to allow at least three feet of space between your vehicle and bicycles while passing, and maintain a longer following time of around four seconds.
For Motorcyclists
There are few better summertime pairings than a motorcycle and the open road. But when that open road is filled with cars, things get dangerous: Motorcyclist deaths occurred 27 times more frequently than deaths in other vehicles, based on 2014 crash data compiled by NHTSA, and 59 percent of motorcycle crashes involved cars.
Keeping this in mind, motorcycle riders should take care to:
Be predictable. In addition to wearing a helmet and protective clothing, motorcyclists should ride predictably and defensively. This means riding steadily instead of weaving and avoiding sharp maneuvers that can catch drivers off guard.
Slow down. Your bike may have been built for speed, but the morning commute was not. According to the Insurance Information Institute, 33 percent of motorcycle riders involved in fatal crashes in 2015 were speeding — more than any other type of vehicle.
For Bicyclists
According to NHTSA data, the number of people cycling to work increased by 64 percent between 2000 and 2012, and due to a growing awareness of the environmental, economic and health benefits of cycling, that number is projected to increase further.
So bicyclists should keep these tips in mind:
Think like a car. When sharing the road with cars, cyclists should behave like their four-wheeled counterparts: Ride in the center of a lane if there is no bike lane available, signal turns properly and avoid sudden maneuvers. In many states, bicycles are considered vehicles with equal road rights as cars, so bicyclists should not ride on the shoulder or sidewalk.
Gear up. Wearing a helmet is the easiest way for cyclists to ride safer. According to IIHS, more bicycle-crash fatalities occur in the evening between the hours of 6 p.m. and 9 p.m. than at any other time of day, so cyclists should also wear bright-colored clothing and reflective gear to ensure that drivers can see them.
For Pedestrians
Be alert. Though listening to your favorite podcast makes for a pleasant walk, earbuds and other distractions might keep you from hearing a potentially dangerous incident on the road. Keep an eye — and ear — on traffic as you walk, and make sure drivers keep an eye on you by wearing bright, reflective clothing.
Drink responsibly. Traveling while intoxicated is not only dangerous for motor vehicle drivers and riders. In 2015, 46 percent of pedestrians 16 and older killed in traffic collisions between 6 p.m. and 9 p.m. had a blood alcohol content of 0.08 or higher. During the season of cookouts and outdoor concerts, imbibe responsibly and keep well away from roads and highways while under the influence.
If you're hurt in a bike crash, the team at the Jaklitsch Law Group will promptly begin an investigation into the facts of your case. We will document the scene of the accident. This involves assessing the condition of the vehicles as well as your injuries, measuring skid marks, and interviewing witnesses. In motorcycle accident claims, it is important to photograph injuries such as bruising and road rash that may heal relatively quickly.
If you've been hurt, you need a very good lawyer. That's us, the Big Dogs ® at the Jaklitsch Law Group.