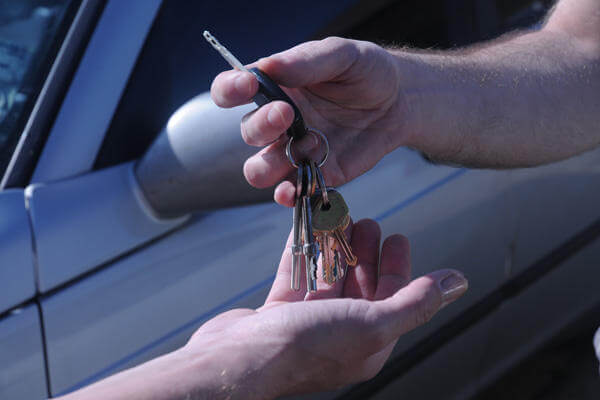 Most older drivers never talk to a medical professional or family members about their ability to drive safely, according to a new study.
But that needs to change, according to the AAA Foundation for Traffic Safety, a nonprofit research and educational arm of insurance and travel giant AAA.
The foundation is urging family members to have discussions with their older loved ones about how they'll handle driving decisions before they reach the age where they might not be able to drive anymore. Raising concerns early makes the conversation less emotional.
About 83 percent of older drivers never consult a doctor or family about their driving ability, the AAA study found. Many fear they'll lose their independence.
But experts say it's important for them to understand that most shouldn't fret losing their license or having someone take away their keys. Most, in fact, can still drive safely.
Tips for talking
For example, be compassionate and use reasoning. Empathize. Use the word "I" instead of "you" – in other words, "I'm concerned about your safety when you are driving," instead of "You"re no longer a safe driver," NHTSA recommends. And make a plan for potential driving alternatives to ensure the older person won't feel isolated.
"This is such a massive issue," said Jake Nelson, AAA's director of traffic safety advocacy and research. "A majority of people aren't having the conversation at all."
Of those having the discussion, 65 percent are prompted by safety concerns, 22 percent by health issues, 15 percent by a driving infraction or crash and 7 percent by a desire to plan for the future. The numbers add up to more than 100 percent because some respondents cited multiple reasons.
The research is part of an ongoing, five-year, 3,000-person study in which AAA is trying to glean insights into driving patterns and trends involving aging motorists.
"A big concern of ours is to be able to develop programs and policies that are informed by good science," said Vanya Jones, a professor at Johns Hopkins Bloomberg School of Public Health and lead researcher on the project.
Elderly fatalities
AAA's overarching goal is to ensure seniors maintain mobility and safety. More than 6,700 people 65 years old or older died in car crashes in 2016, representing about 18 percent of total fatalities, according to the National Highway Traffic Safety Administration.
Jones and Nelson cautioned against laws requiring tests that could result in older drivers losing their licenses. They said many fine older drivers are scared off by such requirements and would end up losing their mobility, even though it's often perfectly safe for them to be on the road.
Baltimore resident Anna Trifillis, 74, who participated in the pilot portion of the AAA Longitudinal Research on Aging Drivers (LongROAD) study, still drives a sports car. She said two of her senior friends living in retirement homes recently stopped driving.
"Giving up their car was more traumatic to them than giving up their home," she said. "Driving is a privilege that has a big impact in terms of your feeling of freedom, mobility and so forth."
She said she trusts her family members to tell her if and when she needs to stop driving, though she has not had that conversation with them.
"You don't want to be driving when you're potentially harmful to others," she said.
New technology
Among the other issues the study is exploring: the rate at which older drivers adopt or reject new safety technologies and their willingness to try mass transit services.
While safe driving is a critical issue as the population ages, auto industry leaders hope to vastly expand seniors' mobility with the advent of self-driving cars in the coming years. Suddenly, people who are no longer comfortable driving or are not capable of doing so safely may have new options to get around.
But Jones warned that the benefits of self-driving cars for seniors could be limited if they are hesitant to try the new technology. Barriers could include a lack of education or awareness about the services, fear of something new, physical isolation and costs.
Through the study, the researchers hope to better understand seniors' tendencies and help them stay mobile while aging.